Team
Every academic year graduate students in the Computer Science and Electrical Engineering (CSEE) department at UMBC, who are also members of ACM, are elected to the posts of Chair, Vice–Chair, Secretary and Treasurer. These officers plan, organize and manage the student chapter events. Since the beginning of academic year 2017–2018, the student officers are assisted by students who volunteer to be part of various committees focused on specific events that repeat throughout the year. The student officers also work under the guidance of faculty advisers from the CSEE department.
Student Officers | Student Committee Members | Faculty Advisors
Student Officers
Following students were elected to various posts in the  academic year 2017 — 2018.
Nisha Pillai, Chair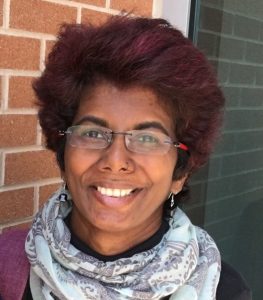 As a Ph.D. student in the IRAL lab at the CSEE department of UMBC, Nisha focuses her research on human-robot interaction, grounded language acquisition, and novel semantic categories.
She mastered server virtualization as a part of the Research and Development team at VMware. Un-choreographed dancing happens to be her sole stress reliever, while she's not gaping at her favorite guitar with the thought of her stringing alongside Matt Bellamy in her beautiful library she erected to impress her friends. She aspires to be, a pilot (despite her severe vertigo), the next Elon Musk (well, who doesn't), and a successful supermodel (she's all about World Peace).
Srishty Saha, Vice–Chair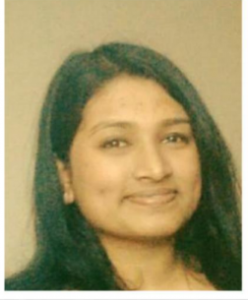 Srishty Saha is serving as a Vice Chair of UMBC ACM Student Chapter. She is Masters in Computer Science student at UMBC. She has completed her Bachelors in Computer Science from IIIT-Delhi, India.
She is a Research Assistant in the Ebiquity Research Lab working under Dr. Karuna P. Joshi. She is a Data enthusiast and a Python language lover who is keen in expanding her knowledge in the areas of Informational Retrieval and Machine Learning. She intends to bring a culture of conducting bi-weekly student-led coding challenges and workshops.
Maithilee Joshi, Secretary
I am a second year Master's student at University of Maryland, Baltimore County. I am a Computer Science major. Currently I am serving as the Secretary for the UMBC-ACM student chapter.
Since last year I have been working as a research assistant(RA) under Dr. Karuna P Joshi where we are collaborating with the Office of Naval Research (ONR) at the US Naval Academy (USNA) to solve problems dealing with research on document security in a cloud platform. We are leveraging the properties of an oblivious data structure (ODS) map to store critical documents with an untrusted cloud service provider. Till now we have worked on a semantic and oblivious architecture for secure access control and oblivious storage and consequently presented our paper at the IEEE Edge 2017 conference held in Hawaii in June 2017. Currently, we are looking at the different ORAM constructions and trying to apply in various domains like cloud SLA negotiation, managing read and specifically write access for patient health records (PHRs) etc.
Being a secretary of the ACM student chapter, I look forward to collaborate with the panel members to conduct varied activities that will benefit the students of UMBC.

Agniva Banerjee, Treasurer
Agniva Banerjee is serving as the Treasurer of the UMBC ACM student chapter. He is a Ph.D. student in Computer Science at UMBC. He is also a Research Assistant in the eBiquity lab working with Dr. Karuna P. Joshi.
Agniva's research interest include Natural Language Processing, Cyber-security and Machine learning. He is an experienced software designer and developer having worked for Dell International Services for 3 years. He is currently working in conjunction with Dr. Tim Finin and IBM towards building a cognitive cybersecurity system.

Sandeep Nair Narayanan, Historian
Sandeep Nair Narayanan is a Ph.D. candidate with Prof. Anupam Joshi. He did his Masters from National Institute of Technology, a premier institute in India and worked for Oracle Corporation for 3 years before joining UMBC.
Currently, he is working on the security of IoT systems and his research focus is on developing an anomaly detection framework combining machine learning and reasoning techniques
Student Committee Members
Faculty Advisors
The UMBC-ACM student chapter has been working under the insightful guidance of Prof. Tim Oates and Prof. Tim Finin, both Professors of Computer Science and Electrical Engineering at the University of Maryland, Baltimore County.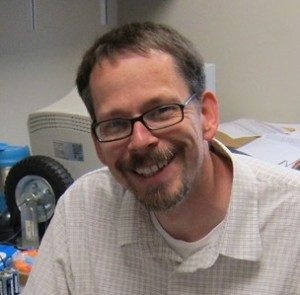 Dr. Tim Oates is an Oros Familty Professor of Computer Science at the University of Maryland Baltimore County. He received B.S. degrees in Computer Science and Electrical Engineering from North Carolina State University in 1989, and M.S. and Ph.D. degrees from the University of Massachusetts Amherst in 1997 and 2000, respectively. Prior to coming to UMBC in the Fall of 2001, he spent a year as a postdoc in the Artificial Intelligence Lab at the Massachusetts Institute of Technology. In 2004 Dr. Oates won a prestigious NSF CAREER award. He is an author or co-author of more than 100 peer reviewed papers and is a member of the Association for Computing Machinery and the Association for the Advancement of Artificial Intelligence. His research interests include pattern discovery in time series, grammatical inference, graph mining, statistical natural language processing, robotics, and language acquisition.
Dr. Tim Finin is a Professor of Computer Science and Electrical Engineering at the University of Maryland, Baltimore County (UMBC). He has over 30 years of experience in applications of Artificial Intelligence to problems in information systems and language understanding. His current research is focused on the Semantic Web, mobile computing, analyzing and extracting information from text and online social media, and on enhancing security and privacy in information systems. He is AAAI Fellow, received an IEEE Technical Achievement award in 2009 and was selected as the UMBC Presidential Research Professor in 2012.
Finin received an S.B. degree in Electrical Engineering from MIT and a Ph.D. degree in Computer Science from the University of Illinois at Urbana-Champaign. He has held full-time positions at UMBC, Unisys, the University of Pennsylvania, and the MIT AI Laboratory. He is the author of over 300 refereed publications and has received research grants and contracts from a variety of sources. He participated in the DARPA/NSF Knowledge Sharing Effort and helped lead the development of the KQML agent communication language and was a member of the W3C Web Ontology Working Group that standardized the OWL Semantic Web language.
Finin has chaired of the UMBC Computer Science Department, served on the board of directors of the Computing Research Association, been a AAAI councilor, and chaired several major research conferences. He is currently an editor-in-chief of the Elsevier Journal of Web Semantics and a co-editor of the Viewpoints section of the Communications of the ACM.